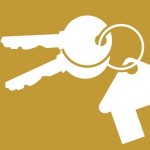 Oh, is it? Indeed 😎 
this article focuses on reasons for opting for professional, qualified advice and in doing so, suggests including homes in need of works in your search for a home in Umbria and Italy. I believe in offering qualified reliable informed advice which saves you troubles as well as money! There are solutions perfect for you and I am here to help with them, if you care for professional qualified advice and homes in need of works are now even GREATER opportunities, further helped by tax benefits on a (main) list of works applicable for 2018. Last but not least, homes that need works (whether minor or major interventions depend also on your preferences) are THE SOLUTION to turn someone else's house into your Italian home. Where there's a will …
Hi and hope this finds you well.
Spring time and longer days are ideal for viewings so look forward to meeting you in Umbria. 
When considering opportunities over here, why not giving homes in need of works a chance?
You, like others, would consider homes in need of works (and degrees vary from upgrading systems to structural interventions) at seeing this as your chance to turn someone else's home into your own for a bunch of good reasons!
Purchase prices on homes in need of works are lower and to make everything even more interesting, tax easements on specific works for 2018 are confirmed (and there are possible solutions for non- residents too).
Houses in need of works are NOT recipes for troubles as you sometime read, you just keep your level of attention high and focus on professionals ie on selecting them. First impressions count but double checking on professional records and backgrounds count even more as does what you are offered and how.
I keep fighting my battle for high standards in real estate services and advice, spreading the news that real estate agents OVER HERE are the ONLY LICENSED professionals in the sector. It takes a few months to qualify and passing exams, an increasing number of us do so after graduating, to legally offer specializing real estate advice and assistance, which we can do at enrolling with Chambers of Commerce. Our training is ongoing (at least for those of us who are professionals and believe in quality of service) also through main brokers' associations like FIMAA and we also specialize in evaluations and estimates hence values and prices! Real estate consultants  do not JUST take care of contracts and drawing them up to safeguard your position, which we handsomely do and as for me, in multiple languages, we are specialists in markets trends and can discuss the pros and cons of ANY investment in real estate, as well as ways to finance it, tax reliefs, tax benefits and so on. Those of us also specializing in international services that have additional skills and training in project management are your technical key to safe purchases AND safe restorations.
Obviously surfing the net is a way to start getting an idea, sharing experiences is great and some information you read here and there may even be correct! YET a positive step in the right direction, as to get reliable test proof info from the start, entails devoting time and attention to selecting professionals too and you will not have horror stories to tell about your Italian experience in homes and restorations.
Common sense applies too, buying a house is a little more demanding than buying a car or a jewel yet smooth, easy and safe when accompanied by the right level of advice and assistance. You do not do away with common sense and the average level of attention that any of us would keep when going out or abroad but no stress! and be aware that over here you are better safeguarded by real estate agents when they know what they are doing and we are accountable for what we do. Due diligence applies to us too irrespective of what solicitors tend to refer when talking of agents!
Let go of fears and please keep an open mind about what to expect from real estate consultants if you please. Those of us who care about their reputation and take our role seriously are and will be your 'best friends' in your Italian adventure.
What about these great opportunities in homes and applicable tax benefits then?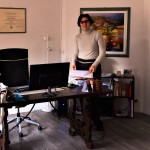 I know the majority of you would just NOT want to hear about properties in need of works. Fair enough, there are perfect homes ready for you that you can use from day one so get in touch and we will focus on those. YET, for those of you who are considering taking up residence here and ready to discuss opportunities in the light of tax benefits for 2018, considering homes in need of (minor or major) works has never been smarter. You buy at reduced prices and you become eligible for tax benefits at carrying out works. There are opportunities to benefit from tax easements even if you are not residents through contractors by a way of example. However, be aware that, even when tax benefits do no apply in the form I illustrate here, vat is always reduced on works on restorations so there will always be pros to focusing on homes in need of renovations and through WelcHome you give your own touches to your Italian home while remain in control of all decisions and costs, wherever you are.
Finally, here's the main list of works eligible for tax benefits as is. The Italian is from the relevant sections of the applicable decree through Confcommercio and FIMAA (I am a member of both and this was in the February newsletter) while the English is mine.
TAX BENEFITS ON (improving) ENERGY EFFICIENCY
         AGEVOLAZIONI FISCALI PER IL RISPARMIO ENERGETICO
      Finance Bill 2018 extends to 31st December 2018 the opportunity to deduct 65% (the extent of the benefit varies as we shall read hereafter) of costs met on energy efficiency works on edifices (referred to as eco-bonus). Benefits come in 10 annual instalments of equal amount. Some of the works eligible for these benefits are listed hereafter:
La Legge di Bilancio 2018 ha esteso fino al 31.12.2018 la possibilità di detrarre il 65% (misura che può tuttavia variare come vedremo di seguito) delle spese sostenute per interventi di riqualificazione energetica degli immobili (detto anche eco-bonus). Le detrazioni devono essere ripartite in 10 rate annuali di pari importo. Di seguito si evidenziano alcuni degli interventi agevolabili:
Type of work / Tipo di intervento
maximum benefit/Detrazione massima
Upgrading the energy efficiency of existing edifices. (works up to) 100,000 euros: 65% /Misura detrazione riqualificazione energetica di edifici esistenti  100.000 euro 65%
(Upgrading of) Building envelope: walls, roofs and floors. (works up to) 60,000 euros: 65%/ Involucro edifici: pareti, coperture e pavimenti 60.000 euro  65%
Adopting highly energy efficient heat pumps: (up to) 30,000 euros: 65%/impianti dotati di pompe di calore ad alta efficienza 30.000 euro 65%
Systems with condensing boilers of class A energy performance: (up to) 30,000 euros: 65%/Impianti dotati di caldaie a condensazione con efficienza almeno pari alla classe A 30.000 euro 65%
Purchase and installation of windows with frames and solar filters: (up to 60,000): 50% /Acquisto e posa in opera di finestre comprensive di infissi e di schermature solari. 60.000 euro 50%
Purchase and installation of heating systems englobing heat pumps running on biomass: (up to) 30,000 euros: 50% /Acquisto e posa in opera di impianti di climatizzazione invernale dotati di generatori di calore alimentati da biomasse combustibili 30.000 euro 50%
Home automation devices to manage systems remotely (only for years 2016 and 2017), no upper limit envisaged: 65%/Dispositivi multimediali per il controllo a distanza degli impianti (solo per gli anni 2016 e 2017) non previsto limite massimo 65%
Homes in need of works are GREAT opportunities, further helped by tax benefits on a (main) list of works eligible for tax benefits applicable for 2018. Last but not least they are THE SOLUTION to turn someone else's house into your Italian home.
Where there's a will …
Hope this helps and do go for qualified professional help wherever you go  💡  💡  💡
Linda Cesari