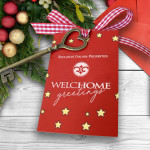 … it is indeed that time of the year … so, to those near and far, Buone Feste and may your present and future be jolly and green! … the sort of green you find over here in Umbria and that makes everybody jolly.
You can add Umbria to your wish list and even better a home in Umbria and let me take care of the rest. Isn't this a good idea? While you add to your wish list, have a super Merry Christmas and a Merrier 2019. 💚
… eccoci, e' tornata la magia … a chi e' vicino e a chi e' lontano, auguro Buone Feste e che il vostro presente e il vostro futuro siano lieti e verdi! … di quel verde che si trova in Umbria e che allieta tutti.
Eccovi un desiderio da aggiungere alla lista: l'Umbria e meglio ancora una casa in Umbria e lasciate che mi occupi io del resto. Che vi pare di questa idea? Intanto che aggiungete desideri alla lista, passate un magnifico Natale e che il 2019 sia ancora meglio.💚