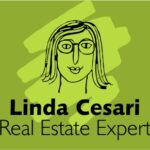 San Flaviano Umbria is unique and incredible, at encompassing what used to be a church with frescoes, now a meditation and healing center.
Totally private though not isolated, 15 minutes from Sellano, incredibly restorative surroundings for this unique property up for sale at this incredibly favourable price.
Location: San Flaviano is 12 kms from Sellano, ideally located to live the Italian relaxed life in a unique context still close to amenities with local help for the upkeep, at short distances. Central Rome, with the two airports (Ciampino and Fiumicino) and fast trains too, is within 2 hours as are Pisa, Florence and Bolonia.  Perugia's is the closest airport, at 55 minutes from the property. Umbria and its excellence in Rasiglia, Castelluccio, Norcia, Foligno, Spoleto, Todi, Orvieto, Assisi and Lake Trasimeno to name but a few are all within easy reach and all within 15′ to just 2 hours by car. Beautiful towns and villages in Tuscany Marche Latium all within 1 and 2 hours. .
Description: San Flaviano property includes the former church and the extension, an annex for storage  and surrounding land (with front and backyard and land it is around 1,5 hectares). Great renting potential while the restorative benefits of living at this property are immediate.
What was the long established church until the 70's features frescoes and its incredible height and stone work (with relevant authorizations, a mezzanine floor can be added and materials are already there).
The extension was accomplished by the previous owners few decades ago while the edifices were both renovated by the current owners. The extension stems from the ancient part and adds a comfortable living room with fire place, a kitchen and four en-suite bedrooms all at ground floor and all with direct access to the patio and its open views on the soothing surroundings . This property history, features and quality of stonework is a unique mix, ready for connoisseurs of outstanding edifices in restorative surroundings.
Photos, videos, descriptions are all great to inspire and give a sense of any place, but can they be good substitutes for your direct experience there? Especially with properties of this soul and character viewings are of the essence!
San Flaviano Umbria is the ideal property for those who praise properties with unique features in mesmerizing surroundings which, without being too isolated, grant privacy and a feeling of wellbeing in a healthy environment. It is indeed ideal for residence and hols and nothing has altered the edifices main features and its marvellous exposed natural stones.
San Flaviano main facts: Vani: 12.5 (cadastral rooms)- Bagni: 4 (bathrooms) – Camere: 4 (1 master bedrooms and 3 double bedrooms) – Terrace : 20 sqm – Annex/Garage 412 m2–  Land: farmland 9,500.00 sqm Energy Class: G 537.910
Utilities and main Cadastral Facts: San Flaviano is supplied by all the main utilities such as water through a  spring, electricity, heating system (central with radiators in the extension and pellet stove) and a fireplace in the lounge.
Land registry details: The property is registered with the Relevant Cadastral Register of Buildings (Catasto Fabbricati) and Land (Catasto Terreni) of the Commune of Sellano (PG) Umbria.
The potential is enormous too. Make good use of my 25 years' experience in real estate and my passion for selecting properties that have a say. Here there is a piece of Umbrian history having become available at this favourable price.
Seize this great opportunity in an intact corner of Umbria, 15 minutes away from shops, services, restaurants and ideally located to explore the whole of central Italy.
Easily, safely, happily with my Welchome.