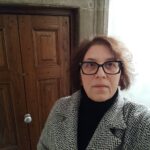 Cadimonte! What a brilliant idea and the bargain of the year at this further REDUCED price.
This inspiring large casale is close to facilities, in Northern Umbria, with terraced beautiful garden, 2 main annexes, large garage, land and views. It is really still authentic! Ideal for lovers of traditional Umbrian farm-houses who are ready to seize a great opportunity at a reduced price that allows for renovating to their tastes through local help and advice!
Location: Cadimonte is 3 kms from Umbertide and 10 from Citta' di Castello, ideally located to live the Umbrian relaxed life in a country-home close to amenities and all you can think of in terms of restaurants, shops, facilities, services, with local help for the upkeep at walking distance. Central Rome, with the two airports (Ciampino and Fiumicino) and fast trains too, is within 2 hours as are Bolonia, Florence and Ancona. Perugia's is the closest airport, at 35 minutes from the house. Beautiful towns and villages such as Orvieto, Perugia, Assisi, Spoleto, Montefalco, Collazzone, Montone, Citerna, in Umbria, Anghiari, Monterchi, Sansepolcro, Cortona, Castiglion Fiorentino, Arezzo, in Tuscany and many others are all within easy reach and all within 10′ to just over 1 hour by car.
Cadimonte main house is currently arranged as 3 independent units, the 2 upstairs, covering for the whole of the 1st floor. These 2 are interconnected by doors you can unlock and these are the ones to renovate/refurbish. The unit downstairs is in a more contemporary style, is restored to perfection and ready from day one. The ground floor also includes technical and hobby rooms, a cellar and other rooms for storage.
Cadimonte is the ideal farm house with 6 double beds, spacious living rooms and diners, direct access to terraces, with fireplaces of the period. It is indeed ideal for residence and hols and nothing has altered the edifice main features and materials.
The kitchens and fixtures are included in the price and the rest can become part of the deal. The current owners also have an above ground pool in the backyard and that can stay too.
Vani: 17.5 (cadastral rooms)- Bagni: 3 (bathrooms) – Camere: 6 (master bedrooms) – Terrace : 25 sqm – – Garage 55 m2 and Annex 38 m2– Land: farmland 6,300 m2 Energy Class: F 219.36 – G 380.98 – G 359.83.
Utilities and main Cadastral Facts: Cadimonte is supplied by all the main utilities such as water through a private well, electricity, heating system (central with radiators in the unit restored) and 2 fireplaces in the other 2 units.
Land registry details: The property is registered with the Relevant Cadastral Register of Buildings (Catasto Fabbricati) and Land (Catasto Terreni) of the Commune of Umbertide (PG) Umbria.
The potential is enormous and the investment is safe, costs are accurately estimated and solutions are offered always to meet clients' needs while remaining within set budgets and on schedule for delivery! Make good use of my 20 years' experience in restorations, small and large!
Trust that any difficulty, complication or problem that may emerge in restorations has happened before and has a solution. Relevant solutions are always found through qualified professionals that will become your Italian team at work on you OWN Italian Home! Experience counts and I grant a minimum of 20 years' experience from everybody.
You remain and will remain in control of all the processes and payments from a distance through my services!
Buying is step one in this restoration project, viewing is essential to step one! Let's give Cadimonte renewed, positive energies. You can definitely live at Cadimonte from day one, it is habitable and the ground floor refurbished rest can be organized over time.

Seize this great opportunity in a beautiful intact hamlet in Northern Umbria 10 minutes away from shops, close to Tuscany too!

Get serious about this great offer during these next weeks and you can have your Italian home refurbished within this year, you can certainly enjoy the property in summer as is, the house is habitable as is but there are works to be scheduled on roof and systems hence this price.
More on Umbria at https://www.umbriatourism.it/en Be Umbrier and Happier 🙂
WelcHome is here for you and makes things happen, for you and with you, safely, easily and happily.
Floor Plan
Unit B ground floor and floor 1
Unit C ground floor and floor 1
Location
Loc. Cadimonte - Umbertide
Location
Loc. Cadimonte - Umbertide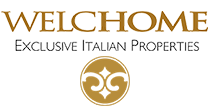 Contact: Dott. Linda Cesari
Agency Address: Via Gramsci n. 8,
Città di Castello 06012 (PG) Umbria, Italia
Telephone: +39 075 855 64 17
Fax: +39 075 855 64 17
Mobile: +39 339 23 65 848
E-mail: info@welchome.net
skype contact: linda.cesari1