Features
711 m2
33 Rooms
10 Bedrooms
7 Bathrooms
EPC class: G 000.00 G 000.00 G 000.00
Garden/Land
Cafaggio Tuscany happy homes are in smashing Tuscany … the other Umbria 🙂
This inspiring property is unique for history, size and location.
2/3rds of Cafaggio are completely restored, hence 3 homes are ready from day one, ideal for a large family or a group of friends who wish to be Tuscan with a real feel fo being in Italy. Palazzo, the oldest and more fascinating part, asks for works on some structural parts, hence this incredibly low price for this much of this Tuscan quality.
Cafaggio is 15 minutes away from facilities, on the beautiful hills close to Anghiari, visible form a distance. Cafaggio comes with a beautiful garden and olive grove, 1 annex/garage and open views. The surrounding land is the Tuscany we all see on postcards, while the closest casali are not too close as to affect privacy. Cafaggio, Tuscany is really still authentic! Ideal for lovers of traditional Tuscan farm-houses and homes in the countryside who are also ready to seize a great opportunity at half its original price which allows for renovating to your tastes what still needs revamping, through local help and advice if you wish.
Location: Cafaggio is 10 kms from Anghiari, ideally located to live the Italian relaxed life in spacious country-homes close to amenities and all you can think of in terms of restaurants, shops, facilities, services, with local help for the upkeep, at short distances. Central Rome, with the two airports (Ciampino and Fiumicino) and fast trains too, is within 2 hours as are Pisa, Florence and Bolonia. Perugia's is the closest airport, at 55 minutes from the property. Beautiful towns and villages, Arezzo, Monterchi, Sansepolcro, Cortona, Castiglion Fiorentino are all at much less than 1 hour. Umbria and its excellence in Citta' di Castello, Citerna, Montone, Orvieto, Perugia, Assisi, Todi, Spoleto, Montefalco, to name but a few are all within easy reach and all within 15′ to just 2 hours by car.
Cafaggio Tuscany happy homes
Description: Cafaggio property includes the main edifice or Palazzo, the large attached casali, one annex/ garage and garden/land. Great renting potential while the benefit of living at this property are immediate. The garden is 5000m2 terraced and with olive grove.
The casali already restored are independent from one another, with inner doors that can be unlocked any time. Currently arranged as 3 independent spacious units on mainly 2 split floors, with Palazzo having 3, it is noble, unique and inspiring. Casa Grande, Casa Meriggio and Casa Alta plans shall give you a good idea of their current layout though there are no substitutes for viewings. Photos, videos, descriptions are all great to inspire and give a sense of any place, but can they be good substitutes for your direct experience there? Especially with properties of this size, movement and multifaceted character:).
Each home has at least 2 master/double bedrooms and bathrooms as well as a fully equipped kitchen, large diners and spacious living rooms with direct accesses to the outside on Casa Grande. Palazzo is in itself the size of a mansion and is the part that Inspires me most since I do love its noble aspect. Cafaggio includes plenty of utility rooms, cellars, technical rooms as you can see from the general plans.
Cafaggio Tuscany is the ideal property for 3 families of 4+ with 10 double beds, spacious living rooms and diners with direct access to terraces, fireplaces of the period. It is indeed ideal for residence and hols and nothing has altered the edifices main features and its marvellous exposed natural stones.
The kitchens and fixtures are included in the price. The current owners never felt the need for a swimming pool but there is enough land for a large one.
Vani:33 (cadastral rooms)- Bagni: 7 (bathrooms) – Camere: 10 (master bedrooms) – Terrace : 35 sqm – Annex/Garage 40 m2– Land: farmland 5,000 m2 Energy Class: pending calculation
Utilities and main Cadastral Facts: Cafaggio is supplied by all the main utilities such as water through a private well, electricity, heating system (central with radiators in all the units restored) and 3 fireplaces.
Land registry details:The property is registered with the Relevant Cadastral Register of Buildings (Catasto Fabbricati) and Land (Catasto Terreni) of the Commune of Anghiari (AR) Tuscany.
The potential is enormous, the investment is safe, moreover costs are accurately estimated and solutions are offered always to meet clients' needs also on restorations, while remaining within set budgets and on schedule for delivery! Make good use of my 20 years' experience in restorations, small and large!
Trust that any difficulty, complication or problem that may emerge in restorations has happened before and has a solution. Relevant solutions are always found through qualified professionals that will become your Italian team at work on you OWN Homes in Tuscany! Experience counts and I grant a minimum of 20 years' experience from everybody.
You remain and will remain in control of all the processes and payments.
Buying Cafaggio Tuscany happy homes is step one to start enjoying your Tuscan life which, at Cafaggio, is ready for you from day one.
As for the section of palazzo that needs works, let's restore it and stage works! Let's give Palazzo renewed, positive energies while you enjoy the rest from day one.
Seize this great opportunity in a beautiful intact corner of Tuscany, 10 minutes away from shops, close to Umbria too.
You can certainly enjoy this property in summer as is, works can be scheduled for next year and find time to talk Cafaggio. Look forward to showing you this smashing property.
WelcHome is here for you and makes things happen, for you and with you, safely, easily and happily.
Floor Plan
Casa Grande - Casa Meriggio -Annex - utility rooms on plan
Casa Alta Palazzo cellars utility rooms on plan
Location
Cafaggio Anghiari
Location
Cafaggio Anghiari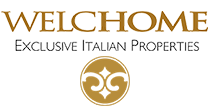 Contact: Dott. Linda Cesari
Agency Address: Via Gramsci n. 8,
Città di Castello 06012 (PG) Umbria, Italia
Telephone: +39 075 855 64 17
Fax: +39 075 855 64 17
Mobile: +39 339 23 65 848
E-mail: info@welchome.net
skype contact: linda.cesari1