Gianesi Umbria Farm House – Country house – Casale 💚
Gianesi is the ideal farm house in Alta Umbria (Northern Umbria) and ready from day one. Enjoy your new life in enchanting Umbria, in Monta Santa Maria Tiberina. This is the real thing and perfect! Gianesi is the iconic casale and it preserves its features and flavour, with a real feel of traditional country homes, in an intact, relaxing and soothing context. This ideal farmhouse is close to facilities and shops, it has great renting potential too and it is ready for its new owners.
Location: Gianesi is the name of the location, 1 kms to Gioiello and in Monte Santa Maria Tiberina Municipal territory. The whole of Monte Santa Maria Tiberina area is mesmerizing and this location is pretty unique, still really authentic so worth your time if you wish to get the feel of the real Umbria.` Private yet close to facilities.
Many small towns and villages are only minutes away by car from this smashing casale for sale. Citta' di Castello is the closest town (at 18 kms) offering many cultural activities and major shopping facilities. Central Rome, with the two airports (Ciampino and Fiumicino) and fast trains too, is within 2 hours as are Bolonia, Florence, and Ancona. Perugia's is the closest airport, 45 minutes from the house. Beautiful towns and villages such as Orvieto, Perugia, Assisi, Spoleto, Montefalco, Collazzone, Montone, Citerna, in Umbria, Anghiari, Monterchi, Sansepolcro, Cortona, Castiglion Fiorentino, Arezzo In Tuscany and many others are all within easy reach and practically all within 90′.
Description:
Gianesi Umbria Farm House. The property includes the main home (164sqm/204sqm with patio on cadastral files) and on split levels, one outbuilding for storage (12 sqm/18sqm on cadastral files), an enchanting terraced garden (with swimming pool) about half a hectare of land (5,500sqm).
The ground floor includes the patio with access to the diner and kitchen, with its direct access to the outside, a spacious living room and study as well as a double bedroom.
Downstairs you find the master bedroom and bathroom and the master bedroom has got its direct access to the outside too. The main floor and downstairs are connected internally by a caracole staircase.
The patio with open views is the icing on this Gianesi cake. What a charming home and regenerating surroundings! Come and be inspired!
Upstairs what can become an independent apartment includes a spacious double bedroom and bathroom with laundry and has its own access to the outside. The kitchen and fixtures are included in the price and the rest can also stay at this price. Local help is available for the property upkeep.
Vani: 6.5 (cadastral rooms) – Bagni: 2 (bathrooms) – Camere: 3 (1 master bedroom and 2 double bedrooms) – Patio: 15,5 sqm – Land: farmland – 1 Barn – Energy Class: G index 689,420
Conditions:
Ready from day one with some works to be envisaged on one section of the house that do not preventing living there hence this reduced price!. Here you have an inspiring, independent farmhouse with perfect terraced garden, pool and land around for privacy in an enchanted corner of Umbria. Gianesi is the real thing! This size is perfect for 4/5+ and/or singles and couples who love having friends coming over. Gianesi is just what you look for! These photos give you a good idea of the house charm and character but there are no substitutes for viewings. Gianesi is the real Umbrian casale, in natural stone, hand made cotto tiles, chestnut beams, and shutters, in soothing surroundings. Inspiring and Relaxing.
Utilities and main Cadastral Facts:
All systems connected and regularly serviced. Central heating via LPG and wood burning stoves, water from a private well and water tanks for rain water. Cadastral details: The property is registered with the Relevant Cadastral Register of Buildings (Catasto Fabbricati) and Land (Catasto Terreni) of Monte Santa Maria Tiberina (PG) Italy.
Come and see. Gianesi Umbria Farm is an incredible opportunity at this price it is unique! Gianesi belongs to the ever decreasing small group of traditional country homes that have preserved their character hence their value. Besides, quality does not devalue over the medium to long term i.e. it is an investment that will remain good, solid, safe also in the future. Me and My Welchome are here for you to answer all your questions and cast away any doubt.
Come and seize this incredible opportunity in Umbria.
Be Umbrier and Happier 😊 We are open, straightforward and generous and so are our casali.🤗

Me and my WelcHome are here for you and make things happen, for you and with you, safely, easily and happily.
Floor Plan
property extension in green
Location
Gianesi 06010 Monte S. Maria Tiberina
Location
Gianesi 06010 Monte S. Maria Tiberina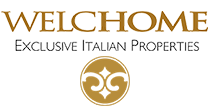 Contact: Dott. Linda Cesari
Agency Address: Via Gramsci n. 8,
Città di Castello 06012 (PG) Umbria, Italia
Telephone: +39 075 855 64 17
Fax: +39 075 855 64 17
Mobile: +39 339 23 65 848
E-mail: info@welchome.net
skype contact: linda.cesari1