Ideal Attic in Town in Citta' di Castello – Alta Umbria (Northern Umbria).
This is a unique opportunity to buy quality, a perfectly arranged fair surface area right at the center of the best kept secret among Umbrian towns: namely Citta' di Castello.
The attic is perfect for a young couple and/or singles, the view is worth the steps up!
It is ready, stylish and inspiring this ideal attic in town! It has it all and the price is negotiable.
I am here for you any time to build on this through Welchome.
My Welchome is here for you and we make things happen, for you and with you, safely, easily and happily.
Floor Plan
Location
P. Gabriotti, Citta di Castello, 06012
Location
P. Gabriotti, Citta di Castello, 06012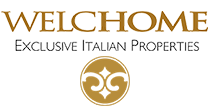 Contact: Dott. Linda Cesari
Agency Address: Via Gramsci n. 8,
Città di Castello 06012 (PG) Umbria, Italia
Telephone: +39 075 855 64 17
Fax: +39 075 855 64 17
Mobile: +39 339 23 65 848
E-mail: info@welchome.net
skype contact: linda.cesari1