This ideal attic, refurbished to perfection, is a welcoming home, full of light and right at the heart of Citta' di Castello. Here's your perfect Italian home, in a beautiful small town in smashing Umbria, ready from day one and at a small price! The steps up, the attic is on the 3rd floor of a historic edifice, are a guarantee that you get a view not only from the balcony but also from the large double glazed windows.
Location: This smashing opportunity for a perfect, spice-wise, attic with views, is in Citta' di Castello. Its lively Renaissance center with unique medieval features too, as well as river banks and parks for walks, cafes', shops, restaurants are at the doorstep! Castello's ancient Roman spas at Fontecchio are within walking distance and indeed contribute to the town appeal and the attic renting potential
Major towns such as Rome, Ancona, Bolonia, Florence are within 2 hours by car or trains/buses from Castello. Perugia is an easy 45 minutes'drive and since 2018 fast trains connect it to Milan, while the Tuscan border, Anghiari, Cortona, and Arezzo are well under one hour from this perfect attic. Arezzo in Tuscany is also within 45 minutes from here.
Description: The spacious living room with fireplace and kitchen have direct access to the outside where you can eat and relax, enjoy the sun enjoy the view. On one side of the balcony there is the technical room while the laundry is on the opposide side and as space-wise solutions that free habitable space inside. The nice fireplace is in marble. The storeroom is, in fact, the second bedroom in the current arrangement while the master bedroom is quiet, spacious and full of light with hand made cupboards. Parquet on the bedrooms' floors and cotto tiles in the rest of the attic including the bathroom, which is new and gets direct light from the roof.
Conditions: Perfect, full of light and inspiring. Ready for you to move in from day one. Most of the furniture included in this price, the kitchen stays.
Vani: 4 (cadastral rooms) – Bagni: 1 (bathroom) – Camere: 1 (master bedroom) Terrace: 10 sqm with views and utility room under the roof. Attic surface area, around 82 sqm. Large communal free car park 500 meters away across the park, reserved parking spaces for residents few steps away from the edifice main entrance. Energy Class: G 340.59
Utilities and main Cadastral Facts: All the systems were redone few years ago and the marble fireplace added. The attic can be lived in all year round, it is very welcoming and ideal for couples or singles. Spring, Summer, and Autumn are very pleasant, with nice temperatures and extremely good weather. Winter is never too severe either with temperatures remaining generally well above zero! Citta' di Castello is beautiful and inspiring.
The attic is registered with the Relevant Cadastral Register of Buildings (Catasto Fabbricati) of the Commune of Citta' di Castello (PG) Umbria, Italy.
This ideal attic in Castello is also ideal to go and explore villages and towns in Umbria and Tuscany and in all of mainland Italy. Sizable and beautiful towns such as Perugia, Arezzo, Spoleto, Orvieto, Ravenna are all within an hour. Smaller towns and villages such as Cortona, Castiglion Fiorentino, Sansepolcro, Monterchi, Anghiari, Assisi, Todi, Montone, Citerna are all within 30' and this is just the short list of a richer and inspiring one.
Come for your Italian Home in Castello, you will never regret it. More on Citta' di Castello at https://www.umbriatourism.it/en_US/web/umbria/-/citta-di-castello.
More on Umbria at https://www.umbriatourism.it/en_US/
This is a unique opportunity for quality, surface area and location. It is stylish, it is safe and it is inspiring! it has it all. I am here for you any time to build on this through Welchome. My Welchome is here for you and we make things happen, for you and with you, safely, easily and happily.
Floor Plan
Location
P. Gabriotti, Citta di Castello, 06012
Location
P. Gabriotti, Citta di Castello, 06012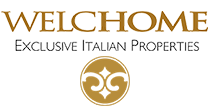 Contact: Dott. Linda Cesari
Agency Address: Via Gramsci n. 8,
Città di Castello 06012 (PG) Umbria, Italia
Telephone: +39 075 855 64 17
Fax: +39 075 855 64 17
Mobile: +39 339 23 65 848
E-mail: info@welchome.net
skype contact: linda.cesari1