Features
210 m2
4 Bedrooms
4 Bathrooms
EPC class: G - 470
Garden/Land
Opt for this Umbria! This is the perfect opportunity to buy and restore in Northern Umbria. It is a great opportunity for a perfect family home or 2 apartments! This great opportunity waits you in a welcoming little hamlet in Trevine, in Northern Umbria and at 20 kms from Tuscany. Here's your perfect Italian home to be, in an evocative hamlet in smashing Umbria.
Location: This smashing opportunity for a perfect home or two perfect apartments is in Trevine, in Monte Santa Maria Tiberina. Monte Santa Maria is in Northern Umbria and the Medieval village on top of a hill that anyone should know about, many do. Its perfectly preserved Medieval features and nice movement on that hilltop grant smashing views and walks. If you love eatign and drinking al fresco, there's a nice terrace where to drink and have meals or shop at Oscari's. Citta' di Castello is the closest town within half an hour. Plenty of cafe's, restaurants, amenities and shops in Castello. This beautiful town has a smashing historic center, with spectacular sites. The closest village for basics is Gioiello, 5 minutes by car on a paved road from Trevine.
Major towns such as Rome, Ancona, Bolonia, Florence are within 2 hours by car or trains/buses from Castello. Perugia is an easy 60' drive and fast trains connect it to Milan, while the Tuscan border, Anghiari, Cortona, and Arezzo are well under one hour from this perfect genuinely Umbrian home to be again. Arezzo in Tuscany is also within 60 minutes from here.
It is ideal 4 you if you wish to have a home, a holiday home, renting potential …
It is a great opportunity for a perfect family home or 2 apartments! This great opportunity waits you in a welcoming little hamlet in Trevine, in Northern Umbria and at 20 kms from Tuscany.
This opportunity to buy and restore your Italian home in Umbria is knocking on your door again. It offers 210 m2 still nicely laid out, on 2 floors, with movement and traditional materials that will be re-used to keep the flavor of the stones, bricks, cotto tiles and wooden beams there. My suggestion for the restoration here on display is for 2 units, ground to roof, with independent entrances and yards but this opportunity is so also because it can be anything you want!
The possibilities are several and the potential enormous! The purchase price reduced.
Here in Trevine, you can have a new home with all the comforts and amenities of modern life that preserves the magic of a home that has been part of this village for as long as anyone here remembers and grants privacy. As such the outside is a small garden where the patio is BUT this property as a whole would include an annex and spacious garden for a pool and, why not, a spa or a gym, opposite this main spacious house, that can be the perfect dependence too (as at now not included in the price but serious offers will be considered).
I keep highlighting that the potential here is enormous because it is and multifaceted! As with cars or outfits, you can add extras to this home and what you get on offer here in Trevine. Here you can have a home where to spend your hols or your new Italian happy life on one of the units, rent the other and add a pool and wellness spa to the offer…The annex and larger garden can be part of the deal and we can discuss the price for this whole solution too. Feel free to ask.
The potential is enormous, the investment is safe, costs are accurately estimated and solutions are offered always to meet your specific needs while remaining within set budgets and on scheduled deliveries! For those paying taxes in Italy there are conspicuous tax rebates on restorations and do make good use of my 20-year experience in supervising works, it generally comes in very handy 🙂
Get in touch, other smaller or larger restorations projects in different areas and regions are available too. This is one of a selected group of 10 that range from flats to a hamlet of 5 edifices…in various areas in Umbria and Tuscany, to give you an idea.
Do keep your expectations high on this project and come over and let's meet for this or others that I have, smaller or bigger,
Do not anticipate problems, trust that any difficulty, complication or problem that may emerge in restorations has happened before and has a solution. Relevant solutions are always found through qualified professionals that will become your Italian team at work on your OWN Italian Home! Experience counts and I grant a minimum of 20 years' experience from me and everybody that would be involved woudl have even more..
You can benefit from conspicuous tax rebates when renovating traditional homes should you be a tax payer to this country and if not, these tax rebates over 10 years can be given to others like contractors at finding ad hoc agreements with them or through banks.
Buying is step one in this perfect opportunity to buy and restore, viewing is essential to step one! Get on a plane or jump in the car as soon as possible and come to Umbria for this. You will never regret it. Seize this great opportunity in a beautiful intact hamlet in Northern Umbria, with easy road access and 10 minutes away from shops, close to Tuscany too! Works can be staged and funded through loans, no worries When you get serious about this great opportunity ie with a set idea on final use, you can have your you home ready in a few months.
More on Umbria at https://www.umbriatourism.it/en_US/
Me and My WelcHome are here for you and make it happen, for you and with you, safely, easily and happily.
Floor Plan
Location
Trevine 06010 Monte Santa Maria Tiberina
Location
Trevine 06010 Monte Santa Maria Tiberina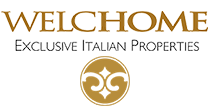 Contact: Dott. Linda Cesari
Agency Address: Via Gramsci n. 8,
Città di Castello 06012 (PG) Umbria, Italia
Telephone: +39 075 855 64 17
Fax: +39 075 855 64 17
Mobile: +39 339 23 65 848
E-mail: info@welchome.net
skype contact: linda.cesari1