Features
127 m2
6.5 Rooms
2 Bedrooms
2 Bathrooms
EPC class: G - 193.69
Perugia Perfect Home down from Corso Vannucci and Via dei Priori and close to Torre degli Sciri.
This spotless home is in Perugia, in mesmerizing Umbria. It is perfect inside and outside, full of light, highest standard and great attention to details, a comfortable space for a couple and/or a small family, right at the heart of Umbria main town: Perugia which is full of history but also modern events such as Umbria Jazz and Euro-chocolate.
This perfect home is on two floors and overlooks a nice Park. It has its independent access and features traditional wooden beams, a large fireplace and an exquisite taste. You will fall in love with it, its views and its position in town 🙂 . Ready from day one at this favourable price, it is a great opportunity to buy style and quality in beautiful Perugia. Moreover, this home has the almost unique prerogative of remaining in a quiet relaxing corner of the historic centre and still be able to enjoy the buzz and liveliness of being at the heart of Perugia. Car Park Pellini is the closest for larger cars. City cars with ZTL prerogatives can drive easily to this house and find parking spaces close by.
Location: This perfect home on two main floors is in Perugia historic center, Umbria main town rich in history but also with a definite buzz. Perugia is still a well kept secret but not for Jazz or chocolate lovers. Umbria is becoming increasingly popular but it has preserved its genuine character and our being welcoming without becoming nosy :). This perfect opportunity for a 2-bedroom home is in Perugia hence 10 minutes away from its airport as well as a perfect location for exploring not only Umbria but Tuscany, Marche and Latium by car but also through an increasing offer for internal flights southern Italy too. Larger towns such as Rome, Bolonia, Ancona, Florence Siena are all within two hours, Assisi, Todi, are within 20 minutes. Montone, Citerna, Sansepolcro, Anghiari, Monterchi are just 40 minutes away. Fontivegge railway station is an easy alternative to driving.
Description: The main door opens onto the entrance and the steps up lead to the hallway which opens onto the kitchen with fireplace on one side and the diner and living room on the other. Upstairs the internal staircase leads to the 2 bedrooms the 2 bathrooms and the attic/soffitta which is used for storage. On one side of the hallway the study and pc area. Wooden beams and cotto tiles on ceilings and parquet on floors, natural colours on walls, everything is spotless and made to measure, spotless describes this perfect home perfectly well. All the main rooms have windows as well as electrified roof windows hence good natural light too and views of the Park and town iconic sites.
This home is not only spectacularly beautiful but also welcoming and unique in a unique context.
Perugia Perfect Home sits few steps away from high street shops, restaurants, cafes' museums, theatres, local gyms and one of its beautiful parks which is restorative and attached to this perfect home.
Vani: 6,5 (cadastral rooms) Superficie Catastale (cadastral surface area) 127 m2 Bagni: 2 (bathrooms) Camere: 2 (master/double bedrooms) Energy class: G – 193,690
Utilities and main Cadastral Facts: All systems perfectly functioning, central heating and mains water. Air conditioning in the bedrooms and fast internet connection. Cadastral details: The property is registered with the Cadastral Register of Buildings (Catasto Fabbricati) of the Commune of Perugia (PG) Italy.
More on Umbria and Italy at https://www.umbriatourism.it/en
This is your chance to buy a spotless home in a relaxing borough while remaining at the heart of town.
This perfect home t is ready for its new owners and from day one in beautiful Perugia Be Umbrier and Happier. The right time is now.
My WelcHome is here for you and we make things happen for you and with you, easily safely and happily.
Floor Plan
Location
Via dei Priori Perugia 06123
Location
Via dei Priori Perugia 06123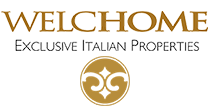 Contact: Dott. Linda Cesari
Agency Address: Via Gramsci n. 8,
Città di Castello 06012 (PG) Umbria, Italia
Telephone: +39 075 855 64 17
Fax: +39 075 855 64 17
Mobile: +39 339 23 65 848
E-mail: info@welchome.net
skype contact: linda.cesari1