Spectacular estate in Umbria, ten minutes from Perugia, restored to perfection. This marvelous property includes the main house/Casale, guest house and annexes, beautiful fenced gardens, swimming pool, lighted clay tennis court, lighted bocce court, land with over 1,000 olive trees, open views, and easy road access … it is a unique opportunity to buy luxury, quality, and the 'Umbrian gold' at this favorable price.
This property did strike me as unique the moment I walked in. Had I to choose 3 words to convey its essence, I would choose these: precious, achieved, restorative. As you know my mantra is that there are no substitutes for viewings yet I hope this description and main facts will convince you that it is time you get organized for Le Vigne property, and Umbria. The right time is now.
This spectacular property, Le Vigne, certainly stroke me the first, second, and the third time I went to see whether we could get on well and do this journey of finding it a new owner together. As you may know, I see a good number of stunning properties every year, normally from the end of October through February, to put together a selection that is worth representing for quality, values, and prerogatives. Two elements I always privilege: location and character, none of which is duplicable and this property excels in both fields. I love properties that have something to say and here something is not even close to what Le Vigne can tell.
I trust you will want to find out more about this estate and to do so you just have to drop a line here info@welchome.net . As for the photos, they show you the property as it is, NO fake perspectives here, and NO defects are hidden. Le Vigne is this amazing with plusses and you will see for yourselves once we go there. Devote time to see the much it has to offer inside and outside and wait to hear the story that brought the
owners to Umbria and here at spectacular Le Vigne.
I have read the book Joan wrote about their adventures and what an enchanting story!
The owners kindly consented to be featured in my presentation. They are spectacular too 😎.
Here are some specific facts on this spectacular property:
Le Vigne includes:
Le Vigne main house/casale which has movement to it and on 4 split levels

(the layouts are as per the 3 official plans below)

the upper of which is accessible from the outside too and can be used independently. It includes 4 bedrooms, 3 bathrooms, a full kitchen, washer, dryer, living area with wood stove and dining area. Downstairs, there are 2 bedrooms and 1 bathroom. The nine-vaulted salon, fireplace, sitting area, office, and bathroom are at ground floor as are few steps down from the salon, a fully equipped kitchen, a pantry (with washer and dryer), and a large dining area with a cooking fireplace, all with direct access to the outside patios and terraces. A fire pit is just off the ground floor. The garden/park (here in yellow) is around 1,5 hectares.
Le Vigne guest house with the upper level including 2 bedrooms, 1 bathroom, living room, dining area and fully equipped kitchen with cooking fireplace. There is a lovely terrace with a dining table, fire pit, and smashing views of the countryside and olive groves. Downstairs the layout includes one bedroom with en-suite bathroom, fully efficiency kitchen, and living area. There is also an exercise room with sauna, a laundry room with washer and dryer, and olive pressing and packaging room, and a climate-controlled wine cellar with a capacity of over 1,000 bottles.
A technical building with all the swimming pool pumps and filters plus the well and cistern pumps provides sufficient space for lawn mowers, tractors, and equipment storage. There is also an attached climate-controlled greenhouse.
Systems: all utility lines are underground, main furnace and cooking equipment fueled by LPG, solar panels on both main house and guest house provide hot water, photovoltaic cells on the guest house roof supply forty percent of the property electrical demands, city water is for the buildings. Irrigation everywhere including the olive groves with subterranean drip irrigation is provided by private well and cisterns. There are 2 alarm systems, one for the main house and the other for the remaining buildings. The property is fenced and has 4 electric gates and 4 manual. Le Vigne has high-speed internet, air conditioning, and screens. All windows, doors, and shutters are new. Firewood comes from Le Vigne woods.
Cadastral main facts: The main house and its annexes are on record with the Cadastral Register of Building of Perugia, Umbria, Italy, and 5 hectares of land (in addition to the perfectly kept garden/park) which makes a total of 6,17 hectares are on record with the Cadastral Register of Land of Perugia, Umbria, Italy.
My Welchome are here for you and we make it happen, for you and with you, easily safely and happily.
Floor Plan
property boundaries - garden in yellow - land in green
ground floor + 1 level up
first floor - 2 levels up from GF
ground floor extension on a split level from main GF
Location
Str. Col Martino del Monte, 06134 Perugia PG
Location
Str. Col Martino del Monte, 06134 Perugia PG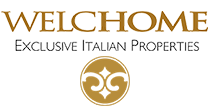 Contact: Dott. Linda Cesari
Agency Address: Via Gramsci n. 8,
Città di Castello 06012 (PG) Umbria, Italia
Telephone: +39 075 855 64 17
Fax: +39 075 855 64 17
Mobile: +39 339 23 65 848
E-mail: info@welchome.net
skype contact: linda.cesari1