Features
267 m2
9.5 Rooms
3 Bedrooms
2 Bathrooms
EPC class: D - 123x
Garden/Land
Umbria Ideal Home in Gubbio!
Gubbio is a mesmerizing Comune in Umbria and this Ideal Home is 15 minutes away from its centre. Private but not isolated it is the perfect family home all year round, ideal as a holiday home too thanks to its position and context and an excellent investment in a Comune famous for millenary traditions and its Medieval features.
The house is very much loved by its current owners who gave this lovely home their own fresh touch few years ago. All the woodwork was made for this house, including the kitchens and cupboards downstairs and upstairs. This spacious home with nice movement and perfectly kept terraced garden integrates perfectly well on this inspiring spot that is reached via a tarmac road winding up the hill. Umbria Ideal since it is the perfect family home while granting regeneration and relaxation without losing on any of the commodities of modern life. Full of natural light it is ready for you, lovers of unspoilt locations and quality at all levels, hence definitely of Umbria.
Location:
N
erbisci is an easy 15-minute drive from Gubbio which is the nearest historic town, with beautiful landmarks and world-famous traditions, the Race of the Ceri on May 15th attracts people from all over the world, the Endurance riding contests are a must for specialists and lovers of the genre.
Perugia's airport is 45 kms away, main towns such as Rome Florence, Ancona and Bolonia are all within two hours while there is an endless list of day trips you can make if you feel like exploring Assisi, Orvieto, Montone, Citta' di Castello, the lake area and many more also in nearby Tuscany and Marche.
Description:
This Ideal Home in Umbria is on 3 levels connected by an internal staircase, while also having independent accesses at the front as well as at the sides.
The basement with the addition of a bathroom (an internal door is already installed) can be used independently from the upper levels. This magic home in Gubbio, features a master bedroom with walk-in balcony, a double bedroom and a single one, 2 bathrooms, 2 spacious living rooms in its current layout, both with fireplace, the one arranged in the basement is the winter living room since it is mainly used in winter by its current owners. The ground floor and basement have several direct accesses to the beautiful garden. The kitchen and kitchenette are fully equipped.
Full-wood quality kitchens and cupboards are included in this price and the rest of furniture can be part of the deal.
This great opportunity for an ideal family home in an ideal context is great for quality and price!
The garden surrounding this special home is entirely fenced, with private accesses through two gates, the property comes with a plot of land that can be the perfect swimming pool area and includes the private generous well. Any inground pool is subject to a simplified form of licensing so do not anticipate problems, if you care for a pool it can be added easily. The ay up is on tarmac roads. The drive up is indeed fun and you will enjoy driving around, surrounded by the mesmerizing Umbrian landscapes. All utilities are connected, perfectly working and regularly maintained.
Vani: 9,5 (cadastral rooms) Bagni: 2 (bathrooms) Camere: 3 (master/double bedroom and single bedrooms)
Patio: 25 sqm Terraces:15 sqm Balconies: 9 sqm, Land: farm land Energy class: class and index currently under revision
Conditions:
Perfect and ready from day one. Here you have a beautiful, independent spacious 3-bedroom beautiful Home, recently extended and perfectly kept. Quality inside and outside. The garden is easy to keep. The location looks as if out of time and magic. Inspiring, welcoming and classy home.
Utilities and main Cadastral Facts
All systems recent and connected. Central heating via LPG and water from a private well. Cadastral details: The property is registered with the Cadastral Register of Buildings (Catasto Fabbricati) and Land (Catasto Terreni) of the Commune of Gubbio (PG) Italy.
Umbria Ideal is indeed your perfect home in Umbria! Come and fall in love with this ideal home and feel free to ask anything specifically relevant to you. Help me help you.
My WelcHome is here for you and we make things happen for you and with you safely, easily and happily.
Be Umbrier and Happier.
Floor Plan
ground floor layout and patio
direct access to patio + terrace and garden
3 bedrooms + study + bathroom + walk-in terrace from master bedroom
winter living room + fireplace+ cellar +direct access to garden + utility room
Location
frazione Nerbisci Gubbio 06024 Umbria
Location
frazione Nerbisci Gubbio 06024 Umbria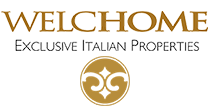 Contact: Dott. Linda Cesari
Agency Address: Via Gramsci n. 8,
Città di Castello 06012 (PG) Umbria, Italia
Telephone: +39 075 855 64 17
Fax: +39 075 855 64 17
Mobile: +39 339 23 65 848
E-mail: info@welchome.net
skype contact: linda.cesari1