Pino Quality Umbria. A unique property situated on a southeast-facing hill just above the village of Petrelle, on the Umbrian Tuscan border.
Villa Pino dates back to 1890 when it was built on a mass of rock before being completely redone with excellent tastes and attention to details by its current owner and it shows. The 16×4 swimming pool with its travertine stone finishings and internal marble steps, grants a real feel of a Roman bath. Unique. Quality Umbria.
Location: mesmerizing environment of Umbrian hills and fields. Main towns such as Arezzo, in Tuscany and Perugia, in Umbria, as well as the airport, are 45 kms away, Cortona stands at 23 kms from here, Rome and Florence are just 2 hours away. A great opportunity and the perfect combination of a beautiful villa in a beautiful and intact environment. Enchanting context. The location is private but not isolated with open inspiring views on the hills and valley. Distance to the closest shops is about 5 kms and all roads are tarmac. Pino is luxury and comfort in nature at an extremely favourable price. Driving there is an inspiring experience each time.
Description: the quality property is on top of a gentle hill, with easy road access that leads to the main gate and fenced mesmerizing Villa and its spacious swimming pool, its beautiful terraced Mediterranean garden, large olive grove, vineyard and a park of 600 umbrella pine trees.
Villa Pino is on 3 levels that include a large kitchen with direct access to the portico, ideal for eating alfresco
, diner and living room with fireplace and multiple utility rooms and cellar at ground floor.
Five double bedrooms and 3 bathrooms all with wet areas are on floor 1 and 2. The 2 master bedrooms have balconies with grand views over the valley. The largest of the living rooms with fireplace is on floor 1 and has this incredible Pompeian colour that gives the room class and character
A spacious arched portico as the ideal completion to this refined Villa, is on a level with the kitchen and includes an open fireplace. The terraces that surround the portico lead down to the swimming pool area, which sits nestled in an inspiring olive grove.
Vani: 14.5 (cadastral rooms)- Bagni: 3 (bathrooms) – Camere: 5 (2 master bedrooms with balconies and double and triple bedrooms) – Patio 50 m2 and – Park – Land: farmland 40.0000 m2 Energy Class: F 207.2
Utilities and main Cadastral Facts: Pino is supplied by all the main utilities such as water through a private generous well, electricity, heating system (central with radiators via LPG) and 3 fireplaces. Water tanks are the large reserve for the garden and pool.
Land registry details: The property is registered with the Relevant Cadastral Register of Buildings (Catasto Fabbricati) and Land (Catasto Terreni) of the Commune of Citta' di Castello (PG) Umbria.
Quality Umbria at its best. This quality is indeed rare so I could not resist adding it to my offer for you. Get in touch and let's make your Umbrian dream come true at Pino.
My WelcHome is here for you and we make things happen, for you and with you, easily, safely and happily.
Floor Plan
Location
pino villa via sant'aurelio
Location
pino villa via sant'aurelio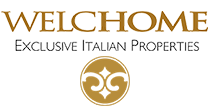 Contact: Dott. Linda Cesari
Agency Address: Via Gramsci n. 8,
Città di Castello 06012 (PG) Umbria, Italia
Telephone: +39 075 855 64 17
Fax: +39 075 855 64 17
Mobile: +39 339 23 65 848
E-mail: info@welchome.net
skype contact: linda.cesari1