Magnificent, Renaissance Villa, mesmerizing inside and outside😎
Il Rinascimento Italiano alla Umbra.
Video available as is the full presentation.
The photos you see here are Welchome's ie taken with the owner's authorizations for my presentation to you
All the properties I show on my website or that I shall suggest directly (by selecting from a larger database or carrying out ad hoc searches), are my direct acquisition to grant the maximum possible level of accuracy on presentations, viewings, and negotiations. I am the consultant that is and will remain by your side all the way through. This entails our cooperating at getting to know each other ie exchanging the basics and building on that so that I can see what may suit you best and advise.
I am the perfect consultant for you if you praise skills, experience, and a straightforward approach. My focusing on details and results is Northern European, ie well-documented from the start, my approach is Italian ie friendly, and welcoming. Put me to the test you will not be disappointed. I am not just what I do but what I do totally reflects what I love doing and my know-how: helping you making your dream of your perfect Umbrian home come true, easily, safely happily.
This Unique Renaissance Villa is in an oasis, grants privacy, and comfort in luxury. It is an unheard-of opportunity for this quality at this price and it is ready for its new lucky owners. If you praise perfectly restored genuine Renaissance Villas and comfort in luxury, you cannot miss this opportunity. Safe, Private, Perfectly Restored, Amazingly Beautiful, Elegant with Luxury Finishings …
A more thorough presentation of the Villa is available so feel free to e.mail me for this at info@welchome.net
A video, as well as plans and more technical files such has cadastral plans and habitation certificates are shared with those ready to confirm their main details with me hence cooperate with the privacy procedures I have to follow for my being a licensed real estate agent under Italian law.
Me and my WelcHome are here here for you, and we make things happen with you and for you, safely, easily, happily.
Floor Plan
Villa on plan upper floors
property boundaries and land
Location
Citta' di Castello 06012
Location
Citta' di Castello 06012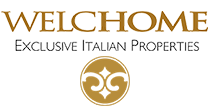 Contact: Dott. Linda Cesari
Agency Address: Via Gramsci n. 8,
Città di Castello 06012 (PG) Umbria, Italia
Telephone: +39 075 855 64 17
Fax: +39 075 855 64 17
Mobile: +39 339 23 65 848
E-mail: info@welchome.net
skype contact: linda.cesari1