Umbrian Luxury Apt is in inspiring Citta' di Castello, Northern Umbria. It is perfect inside and outside, full of light, restored to the highest standards, at palazzo Magherini Graziani, one of several historic edifices of the Renaissance town centre.
This luxury apartment is on the top floor of a XVIIth century perfectly restored historic edifice, Palazzo Magherini Graziani, with its magnificent staircase in stone and cotto tiles and spacious lift. The edifice includes 6 units and this apartment is at the top. Its private courtyard is embellished by arches and century old palm tree and the main edifice door leads to this courtyard, main staircase and elevator.
Location:
This Umbrian Luxury apt is in Citta' di Castello, a fair-sized town with a buzz. It is the home town of world famous Burri (http://www.fondazioneburri.org/en/), hosts a fantastic truffles'fair as well as the well-established classic music event, Festival delle Nazioni (http://www.festivalnazioni.com/), to keep the list short. This luxury apartment is also perfectly located to travel around and discover the multitude of beautiful towns and villages that Umbria, Tuscany, Marche and Latium offer. Larger towns such as Rome, Bolonia, Ancona, Florence Siena are all within two hours, Perugia, Assisi, Todi, Arezzo Cortona are well within one. Montone, Citerna, Sansepolcro, Anghiari, Monterchi are just 20 minutes away. The closest airport is Perugia at 42 kms with direct connections to and from London. Arezzo railway station is at 35 kms.
Descritpition
This special Apt main door opens onto the hallway/library and leads to one of the most beautiful living rooms you can think of, wooden beams and cotto tiles on ceilings, parquet on the floor, natural colours on walls, the room is generous in height and width and the fire place is of the period. All the main rooms have windows as well as electrified roof windows hence plenty of light. This floor main bathroom next to the hallway.
The kitchen is next to the spacious living room and its L-shaped kitchen is made on the owners' specs for this special home. Perfectly laid out, it comes in a light tone of green that matches the hand-made floor cotto tiles but also the light chestnut colour of tables and chairs.
Next to the kitchen, a spacious study that can be the third room or a gym, even a spa! and next to it a utility room.
Upstairs there is another large bathroom with bath and two double bedrooms at the opposite sides of the corridor, with made to measure cupboards in the bedrooms and corridor. This apartment is not only spectacularly beautiful but also welcoming and unique in a unique context.
It sits few steps away from shops, restaurants, cafes' museums, the theatre, the local pool and its park, river Tiber and its paths for nice walks, the soothing Umbrian hills and nice surroundings.
Vani: 8 (cadastral rooms) Superficie Catastale (cadastral surface area) 218 m2 Bagni: 2 (bathrooms) Camere: 2 (master/double bedrooms) Energy class: E – 132.03 – storeroom at GF
Utilities and main Cadastral Facts
All systems new, installed and connected. Central heating via gas and mains water. Air conditioning in the bedrooms and fast internet connection. Cadastral details: The property is registered with the Cadastral Register of Buildings (Catasto Fabbricati) of the Commune of Citta' di castello (PG) Italy.
More on Umbria and Italy at https://www.umbriatourism.it/en
This is your chance to buy a piece of history at a favourable price.
This luxury apartment is ready for its new owners and from day one in beautiful Citta' di Castello. Be Umbrier and happier. The right time is now.
My WelcHome is here for you and we make things happen for you and with you, easily safely and happily.
Floor Plan
main floor layout luxury apt
upper floor layout luxury apt
Location
Magherini Graziani 06012 Citta' di Castello
Location
Magherini Graziani 06012 Citta' di Castello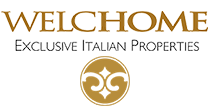 Contact: Dott. Linda Cesari
Agency Address: Via Gramsci n. 8,
Città di Castello 06012 (PG) Umbria, Italia
Telephone: +39 075 855 64 17
Fax: +39 075 855 64 17
Mobile: +39 339 23 65 848
E-mail: info@welchome.net
skype contact: linda.cesari1