Features
145 m2
7 Rooms
2 Bedrooms
2 Bathrooms
EPC class: G - 123x
Garden/Land
Be Umbrier and Happier:)
Me and My WelcHome are here for you and we make things happen, for you and with you, safely, easily and happily.
Floor Plan
living room with direct access to the master bedroom - study with fireplace - inundated with light
two en-suite master bedrooms, one with tub
courtesy of Arch. Aversario G.
Location
Muccignano 06012 Citta' di Castello Pg
Location
Muccignano 06012 Citta' di Castello Pg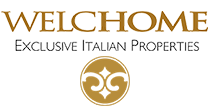 Contact: Dott. Linda Cesari
Agency Address: Via Gramsci n. 8,
Città di Castello 06012 (PG) Umbria, Italia
Telephone: +39 075 855 64 17
Fax: +39 075 855 64 17
Mobile: +39 339 23 65 848
E-mail: info@welchome.net
skype contact: linda.cesari1